The Thornsley family would like to invite Terry's friends and the community
to join us in a Celebration of Life a Memorial for our brother, uncle, and your friend
Terry Thornsley beginning at 4:30 p.m. on July 29, 2015, at the Hotel Laguna.
The memorial service will run from 4:30 - 7:00 p.m. at the hotel
with a social gathering from 7:15 - 9:00 p.m. at the north end of the main beach boardwalk
near Terry's art work "Grace." There we will share some final remembrances as we watch the sunset together.
Response may be sent to terrythornsley@cox.net. We hope to see many of you on the 29th.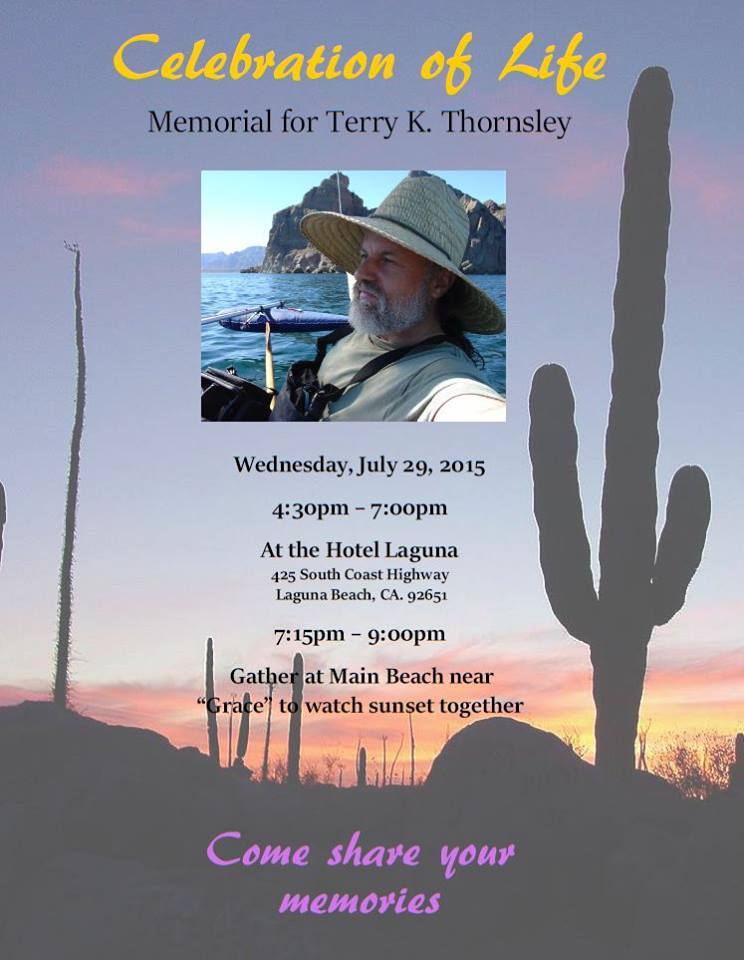 Terry Thornsley, Artist - Sculptor and Painter - Laguna Beach, California
All text and images © Copyright Terry Thornsley
Web Site Design by Gaylen Corbett
www.livetocreate.com